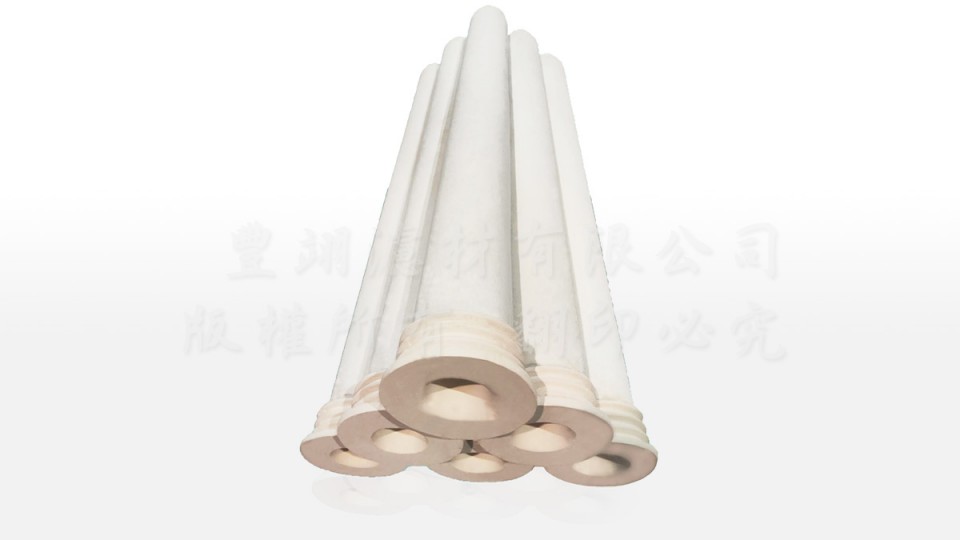 Ceramic filter
With the progress of industrial development, more and more pollutants are discharged which loads a heavy burden to the environment. Dedicated to solve various types of pollution, the company has developed high-performance, high-temperature gas filtration technology after years of research and development, named RichTex® ceramic filter. The porous ceramic fiber has high temperature resistance, high humidity resistance, corrosion resistance and chemical resistance. It is an advanced high-performance dust collection filter with the advantages of high efficiency, reduced pressure and long service life.
Ceramic filter
▲ Without fears of damages of filter bag due to fire burning, there is no fire concern in the operation, which does not affect the continuous operation of the system.
▲ Ceramic filter can withstand temperatures up to 1100 ° C and can be in service up to 900 ° C.
▲ Dust removal efficiency is 99.9%.
▲ High precision, corrosion resistance and high temperature resistance
▲ High humidity resistance (vapor without fine dust)
▲ Directly replace traditional filter bags, no need to use with bracket cage
▲ Porous ceramic filtration for long service life
Catalytic ceramic filter
▲ With the progress of industrial development, many applications includes high-temperature combustion processes, such as smelting, burning furnaces, furnaces, incinerators and other high-temperature systems which will exhaust emission with higher Dioxin, NOX, VOC. Through the catalytic ceramic filter, the fume and waste gas can be decomposed by catalytic reaction.
Application of catalytic ceramic filter for dust removal in waste gas:
▲ Waste sludge incinerator
▲ Medical waste incinerator
▲ Organic solvent waste incinerator
▲ Waste incinerator
▲ Gold furnace
▲ Steel industry
▲ Boiler
▲ Glass industry
▲ Cement industry