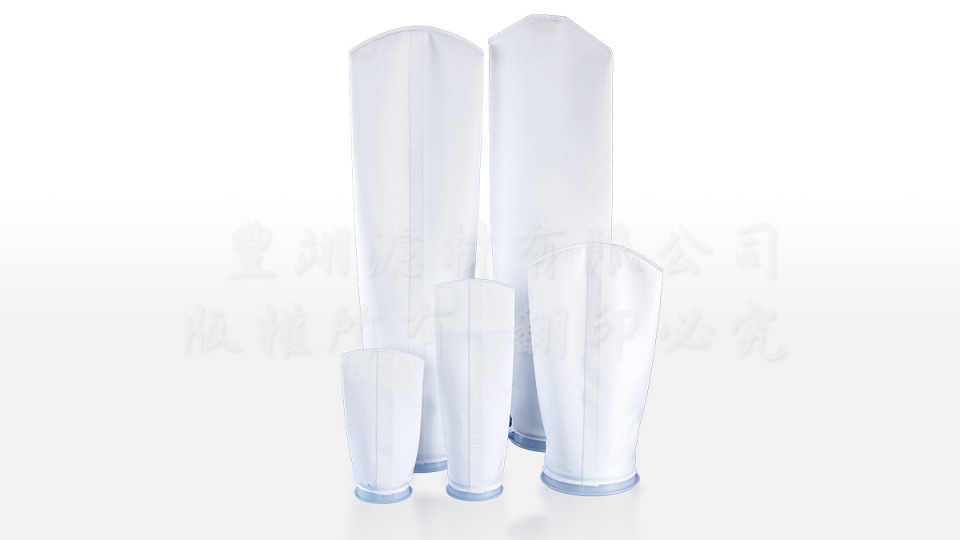 Liquid Filter Bag
Liquid filter bag can remove contamination, usually used on industrial water treatment system and chemical treatment equipment. Fengyi provides liquid filter bags for both industrial standards and customized dimensions. All liquid filter bags in high efficiency and high performance comply FDA standards.
Filter material:
POLYESTER
PP(Polypropylene)
Nylon
Broadly applied to:
Optoelectronics, electroplating, metal processing, automotive industry, biomedicine, petrochemical, food and beverage, paint and coating, sewage treatment and other industries
Top Ring Materials:
SUS304 stainless steel hoop
Galvanized Steel Ring
PP plastic ring
No ring opening
Straps
Bonding
Weaved or welded with supersonic. For different types of fluids, solid particles can be effectively intercepted and efficiently caught.
Product specifications
Fabric

PP(Polypropylene)

Model

Diameter&Length

Type1

Type2

Type3

Type4

7"*16"

7"*32"

4"*8"

4"*15"

Filter area(m²)

0.21

0.41

0.07

0.093

Flow Rate(GPM)

90

200

25

45

Micrometer

0.5 / 1 / 5 / 10 / 25 / 50 / 75 / 100 / 150 / 200
Fabric

Polyester

Model

Diameter&Length

Type1

Type2

Type3

Type4

7"*16"

7"*32"

4"*8"

4"*15"

Filter area (m²)

0.25

0.5

0.09

0.16

Flow Rate (GPM)

90

200

25

45

Micrometer

0.5 / 1 / 5 / 10 / 25 / 50 / 75 / 100 / 150 / 200
Fabric

Nylon

Model

Diameter&Length

Type1

Type2

Type3

Type4

7"*16"

7"*32"

4"*8"

4"*15"

Filter area (m²)

0.25

0.5

0.09

0.16

Flow Rate (GPM)

90

200

25

45

Micrometer

1 / 5 / 10 / 15 / 20